Norfolk has a canal, who knew?
My dad and his friend discovered it recently and he invited me to walk a section of it with him this week.  The canal is only 8-odd miles in total length and we did a 4-5 mile loop along the best-preserved section of it.
North Walsham and Dilham Canal was finished in the early 1800's with the intention of transporting coal.  In the end, the main cargos were more agricultural in nature – livestock and flour from the mills dotted along it.
It fell into disrepair after this traffic moved onto the roads.  The North Walsham & Dilham Canal Trust is now responsible for the restoration and conservation of the canal.
You'll see from some of the photos in this post that they have a lot of work to do.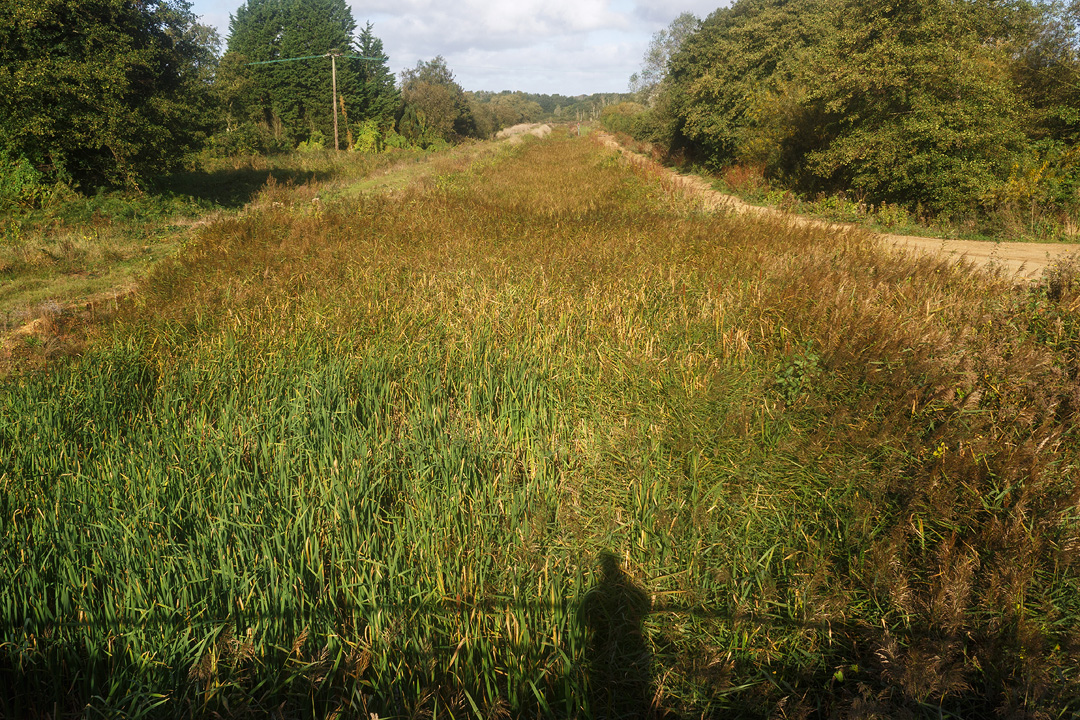 We parked next to Royston Bridge and as you can see in this shot from the bridge the canal here is visible in the landscape but very overgrown.  Heading south along the canal path we had our first sight of the restoration works.
The lock here had been drained and it looked like new lock gates were being installed.
On the other side of the lock, the restored canal starts.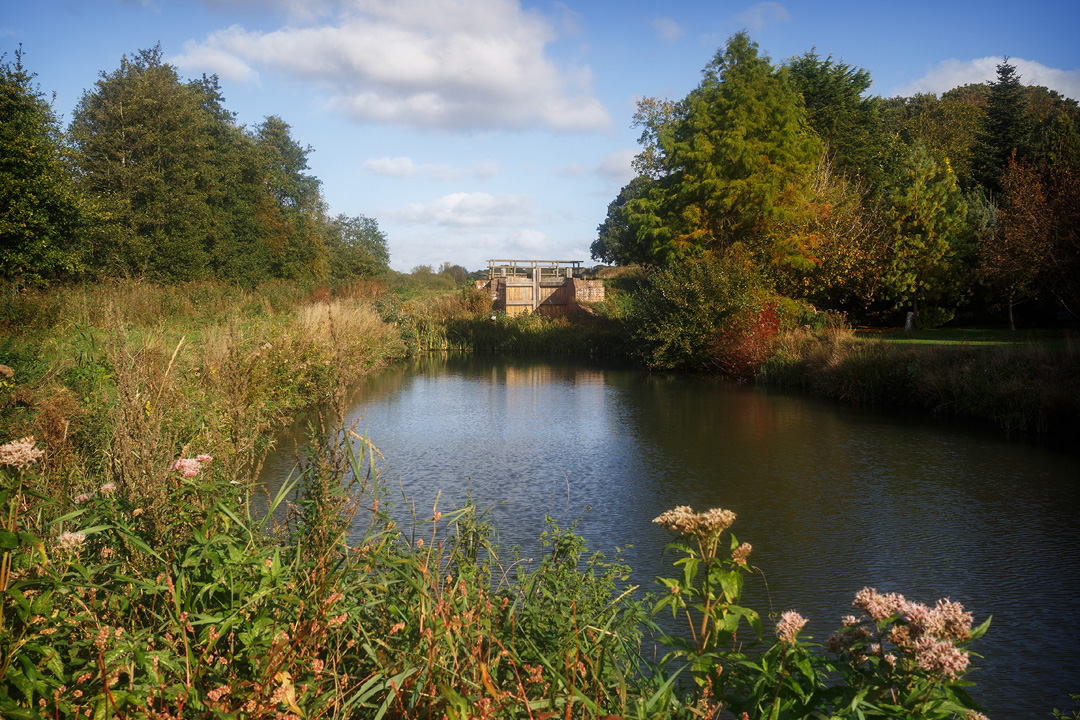 No sooner had we found water, we had to turn away from the canal.  Dredging operations were underway and the canal path was covered in silt from the bottom of the water.
When we reached Spa Common on the map we turned left up the lane, eventually turning right into Bacton wood opposite the entrance to a sawmill.  The diversion turned out to be a good one, Bacton Woods were a beautiful sight in the autumn sunshine.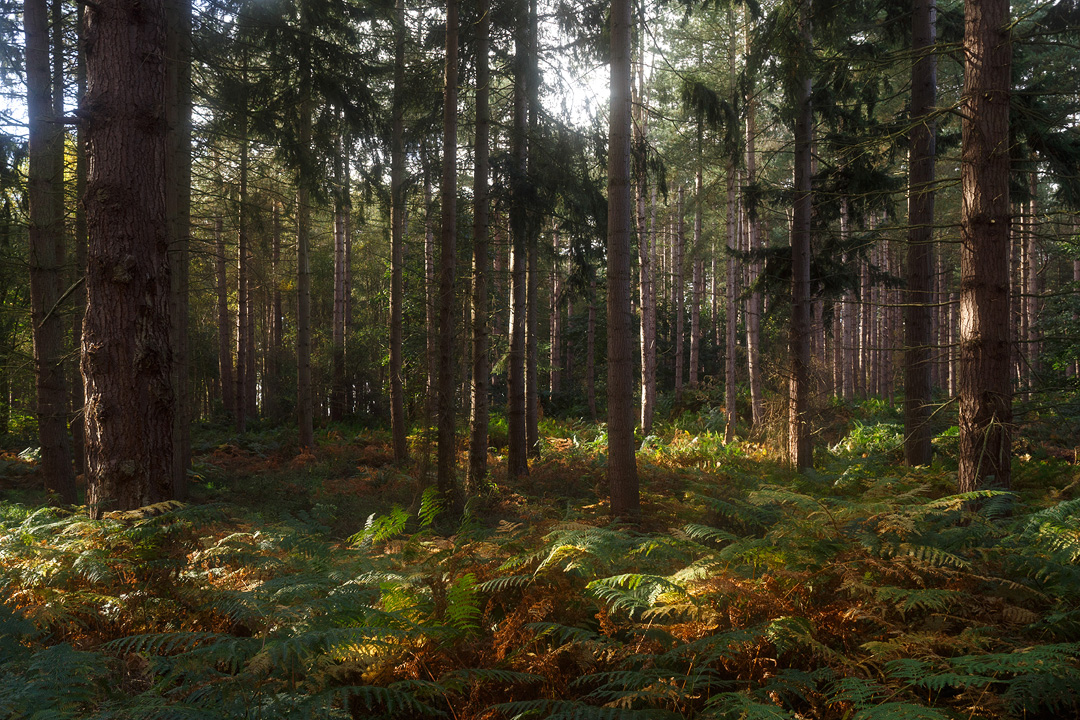 Leaving the woods and crossing fields we ended up at Ebridge Lock were we took a short break and took our bearings.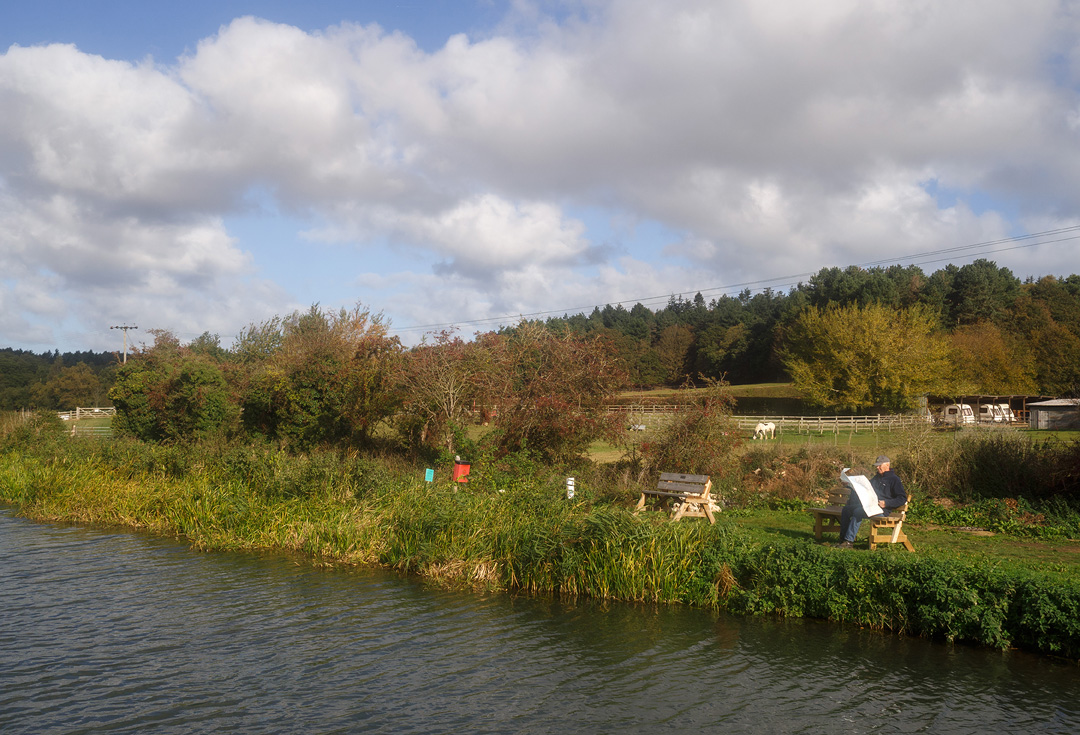 Heading back, we skirted along the south side of Bacton wood, north of the canal.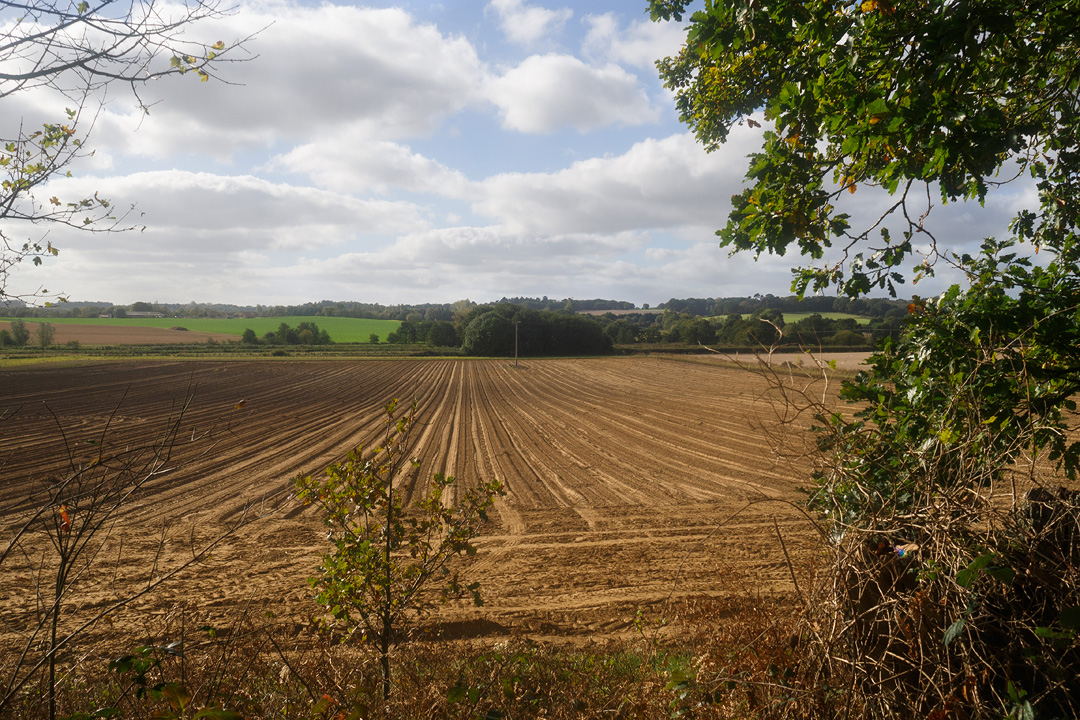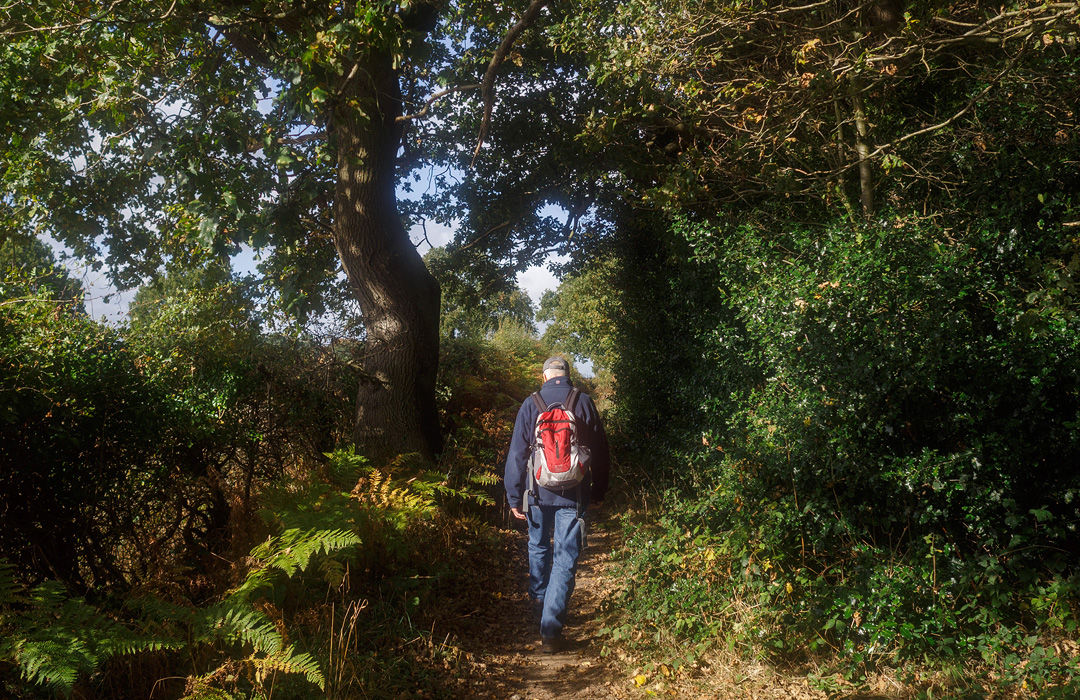 It's a shame that the canal paths were closed, maybe I'll come back next year and walk the full length but the four miles we did were quite enough for my dad.